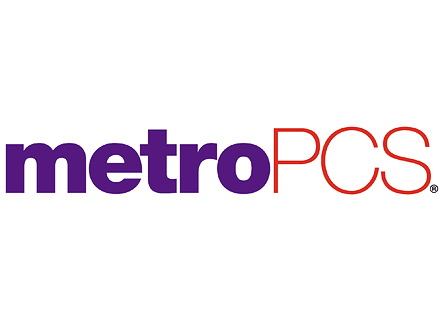 MetroPCS is a smaller provider than the major services, but provides outstanding quality in their connection and in their phone selection. Just because they are smaller than some of the powerhouses in the industry, do not let this deter you. Their final product is just as good as others and with almost 9 million customers, the public is well aware of this.
MetroPCS Plans:
You can get a MetroPCS plan with unlimited talk, text, and web for one low price. They have flat rate complete plans for a single line for only $40, in most instances. They also have more advanced plans for $45, $50, and $60. If you want 4G coverage with all the features, this will cost only $60 for one line.
Minute plans are also very affordable through MetroPCS. 500 minute per month plans cost $20 and 1,000 minutes cost $30 each month. With these MetroPCS plans, there are no contracts that need to be signed. These by minute plans are completely prepaid, and allow you to enjoy unlimited text for the same low price.
MetroPCS Phones:
Just because this is a prepaid service does not mean that you need to sacrifice phone quality. MetroPCS offers many 4G capable phones as well as other smart phones. One such phone is the Samsung Galaxy Indulge. This is a 4G phone with a touch screen and has a 1GHz application processor. You can also get some of the top named products such as BlackBerry, LG, and Android phones with this provider.
Because plans are prepaid, the cost of the phone is not included in the contract price. Still, this does not mean that you will need to pay through the roof for a good quality phone. The Galaxy Indulge is available for only $299.00; it usually retails for $399.00. While this is a top of the line phone, you can be sure that you will get great usage out of it. Other phones with fewer features are more affordable. The Samsung Freeform III, for example, is available for only $49.00, a savings of about $50.
Other Features:
MetroPCS offers many features that other prepaid services do not. This includes MP3 music capabilities, camera phones, 4G network, and even touch screen phones. Many features can be added on for a very cheap fee. You can get two different ringback tones for $5, GPS for $5, five ringtones for $5, and even five full track MP3 files for only $5. While these add ons can certainly add up in price over time, remember that these plans are some of the cheapest out there and that these customizations are still cheaper than if you went through one of the largest three national cell service providers.
MetroPCS Fees:
There are no contract origination or termination fees with MetroPCS, simply because of the fact that there are no contracts. When you start service, you pay for your phone and the monthly terms you want, plus whatever additional features you need. If you want to get more minutes the following month, you can, or if you want different features, you can easily change them.
In other words, you will only have to pay fees for the features you plan on using. For example, if you want international calling, you can get this feature added easily for only $10 more per month.
Summary:
MetroPCS has coverage through about 90 percent of the United States population. If you are looking for an affordable and reliable service, check to see if MetroPCS is available in your area. With coverage in most metro areas, odds are that MetroPCS can cover you and your needs.
Other Cheap Cell Phone Service Provider Reviews
Sprint
AT&T
T-Mobile
Verizon